Archive for 'lifestyle portraits'
What a special treat to get to meet the D family, and photograph them at home with their newest addition <3
So there is this cute little girl who I'm kind of obsessed with…she's snuggly, silly, and has the best giggle. She just happens to be my little Raegan 😉
Raegan (or Rae Rae as her big brother calls her) turned one last month, and so of course I had to do a cake smash session. By the end of it, she was bouncing off the walls from all that frosting!
And then daddy accidentally knocked over her cake…BIG MISTAKE! 😉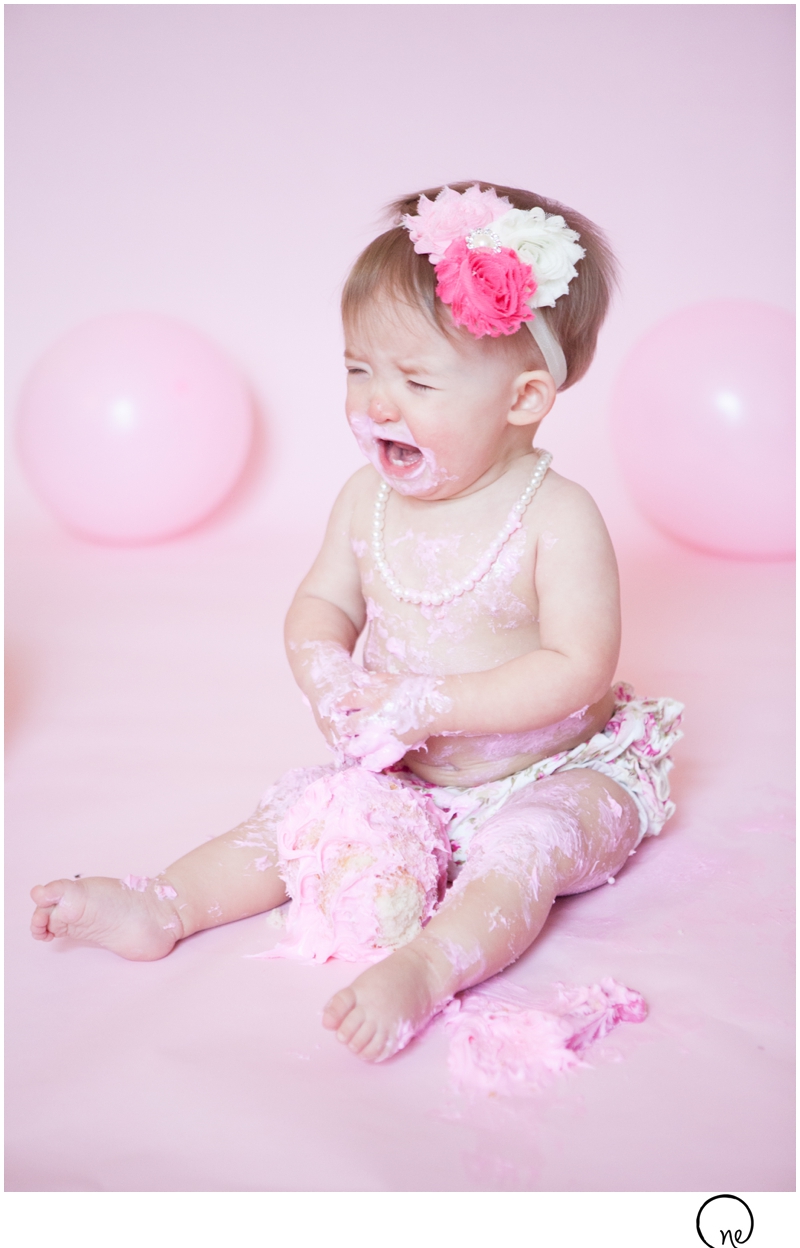 What do you get when you mix a beautiful setting, pretty floral crown, and a hint of spring?  You get some amazing "swoon-worthy" images, but the soft light, slight breeze, and beautiful model is what really made this session magical.
I've been itching to do something different…something a little boho chic…something earthy and soft. Lucky for me, Alison was game!  For her portraits, we decided we wanted a soft and romantic look, so we went with a beautiful floral crown, adored with pale pink flowers to complete the look.
Alison will be graduating nursing school this Spring, and wanted some portraits to celebrate this special time 🙂   What a great way to commemorate this milestone
Congrats Alison!
Ready to book one of these sessions for yourself? Email me at nebaughphoto@gmail.com!
The newsletter is ready to go out, are you signed up?
Be among the first to know of upcoming Black Friday deals, exclusive promotions, and exciting special offers! You won't want to miss this one
There are no words to express just how much I love this trio 🙂  Matt & Karie are dear friends of ours and we just love being around them – one of the many benefits of being back in Colorado 😉
I think they make the cutest little family, don't you agree?
We headed to Rock Ledge Ranch to catch the changing leaves before they disappeared. Such a beautiful setting!
I've had the pleasure of photographing the Lenninger family for going on 3 years now, and its so fun to watch the kids grow up 🙂  Marian just turned 6 so it was a perfect time to capture this special time (and to sneak in a quick one of the whole family 😉
Meet Aubrey, a senior at Rampart High School, a guitar player, and an all-around awesome girl!  I met up with Aubrey at the beautiful Broadmoor Hotel in Colorado Springs. She wanted to show off her gorgeous prom dress, and the Broadmoor was the perfect location for such a gown 🙂
Take a peek at some of my favorites from her session 🙂
Good luck in all your future endeavors, Aubrey!
I can hardly believe it – fall is upon us!  Kids are back in school, the leaves are starting to change, and the air is crisp 🙂  I'm excited for our busy season to be here, and to begin shooting so many of my favorite families and meet some new ones! Fall mini-sessions will be on September 26th and 27th, but don't wait to book as these will fill up fast!
Sessions are $125 for 20 minutes of photography and include 5 high-resolution digital images with print release, and 10% off any additional prints or products
I'm ready for the fun to begin – come join me!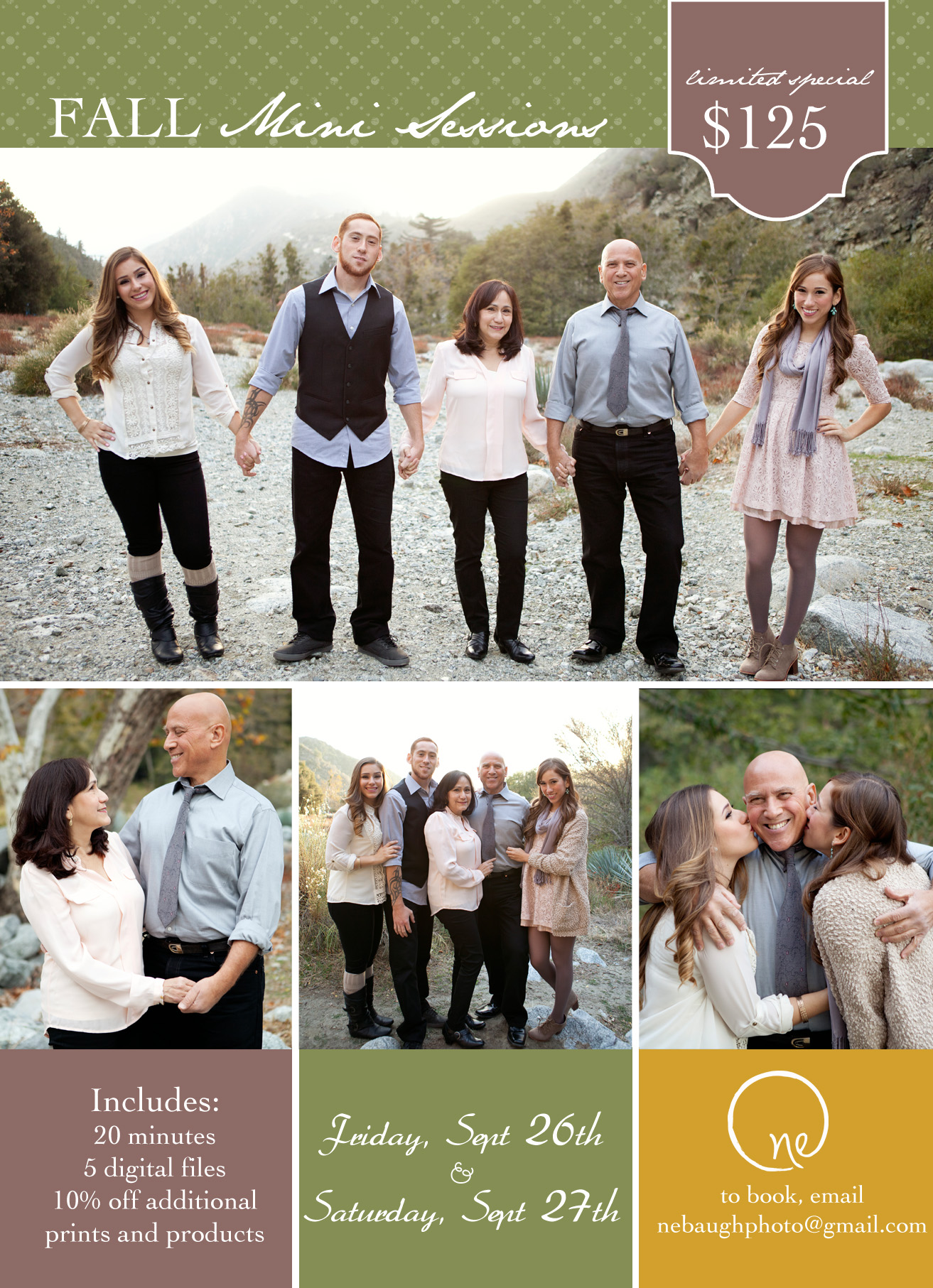 *Feel free to share this blog post with friends and family  – I offer referral incentives for every person you refer who books a session with me 🙂
Ok so I am just a bit behind blogging this session…well, lets be honest, I'm A LOT behind on blogging this session!  I photographed Brandi's senior session just a month before I had my daughter (at 8 wonderfully HUGE months preggo), but let me tell you, it was totally worth it!  Brandi is a super fun girl with an awesome quirky style that I just love, and she has one of the sweetest little pooches I've ever met!
I absolutely LOVE shooting seniors – send me an email at nebaughphoto@gmail.com to book your session!
We are so excited to welcome our little princess Raegan into the world!  Her big brother just adores her; she's a lucky little girl to have such a great big bro to protect her 🙂